Introducing sysmoBTS 1020 (data sheet)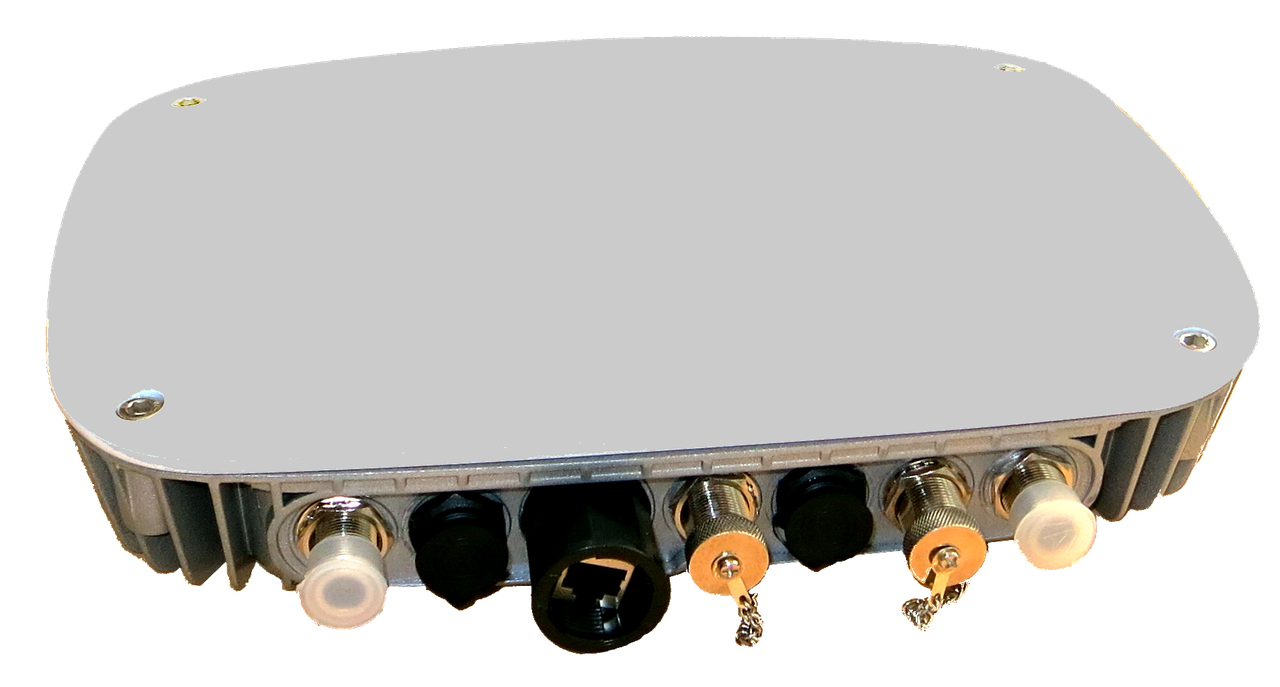 The sysmoBTS 1020 is a new, low-power, small-formfactor IP-backhaul GSM BTS for medium coverage outdoor applications. Its key features are:
single TRX, 2 W RF output power

supreme cost efficiency
sysmoBTS 1020 is suitable for a wide range of applications, including:
Rural cellular networks in lowest-ARPU regions

Rapidly deployable GSM networks

Private GSM networks (PBX style use)

Remote area GSM deployments, utilizing any IP-based satellite back-haul service

Offshore wind farms, oil rigs

Onboard coverage on maritime vessels (ferries, cruise ships, commercial vessels)
Benefit from sysmocom's world-class experience in all areas of cellular networks from RAN to core network, permitting flexible integration of other network elements like BSC into the BTS itself.
As the only BTS world-wide, sysmoBTS permits you to run a completely autonomous small GSM network from within the BTS. No external BSC/MSC/HLR/VLR required!
Mechanical / Electrical specification
Dimensions of enclosure (W x H x D)

285 x 230 x 95 mm (measurements excluding pole/wall mount)

Weight

< 5 kg

Protection Rating

IP 67 rated (dust tight and waterproof) outdoor enclosure for outdoor wall or pole mount.

Temperature Range

Operating temperature: -40° C to 55° C

Storage temperature: -40° C to 70° C

RF Port (N female)

single-band GSM 850 or E-GSM 900

Sensitivity: –109 dBm

Max. output power: 33 dBm, adjustable in 2dB steps

GPS Input

N female connector for GPS-disciplined oscillator

CPU / SoC

TI Davinci (ARM926 @ 405 MHz + DSP @ 804 MHz)

Input Voltage

36-60 V (DC), power consumtion: 20W (typ.)

Cooling

Passive.

Internal Memory

128 Mbyte SLC NAND Flash, 128 Mbyte DDR2 SDRAM, microSD socket

Communications Interface

water / dust tight RJ45 Ethernet (100-Base-Tx) port
Software / Logical specification
| | |
| --- | --- |
| Number of Transceivers | 1 TRX / 8 timeslots |
| Supported timeslot configurations | CCCH, CCCH+SDCCH/4, SDCCH/8, TCH/F, TCH/H, PDCH |
| Back-haul (Signaling) | A-bis according to TS 08.58 and TS 12.21, encapsulated over TCP/IP; Gb (NS/UDP/IP) for GPRS |
| Back-haul (voice) | RTP/UDP/IP with FR/EFR/AMR payload according to IETF and ETSI specs |
| Ciphering | A5/1, A5/2 and A5/3 |
| GPRS/EDGE | GPRS PCU with limited feature set. Initial EDGE implementation. |
| Max. concurrent calls | 14 (TCH/H on 7 timeslots) |
| Max. simultaneous SMS | 60 (7*SDCCH/8 + 1*SDCCH/4) |
| Operating System | Embedded Linux (Poky based) |
Available Options / Configurations
Hardware Options
Internal uSD Card slot for extended memory

GPS Antenna

External IP65 Power Supply

G.SHDSL modem for 2-wire copper back-haul

PoE injector
Software Options
BTS-only (A-bis/IP interface)

integrated BSC (A/IP interface)

NITB: Fully autonomous GSM PBX

GPRS PCU with Gb interface

SDK for customer-specific applications on BTS