Introducing the sysmocom M.2 modem carrier with remote SIM / tracing (ngff-cardem)
(Downloads: Data Sheet, Manual)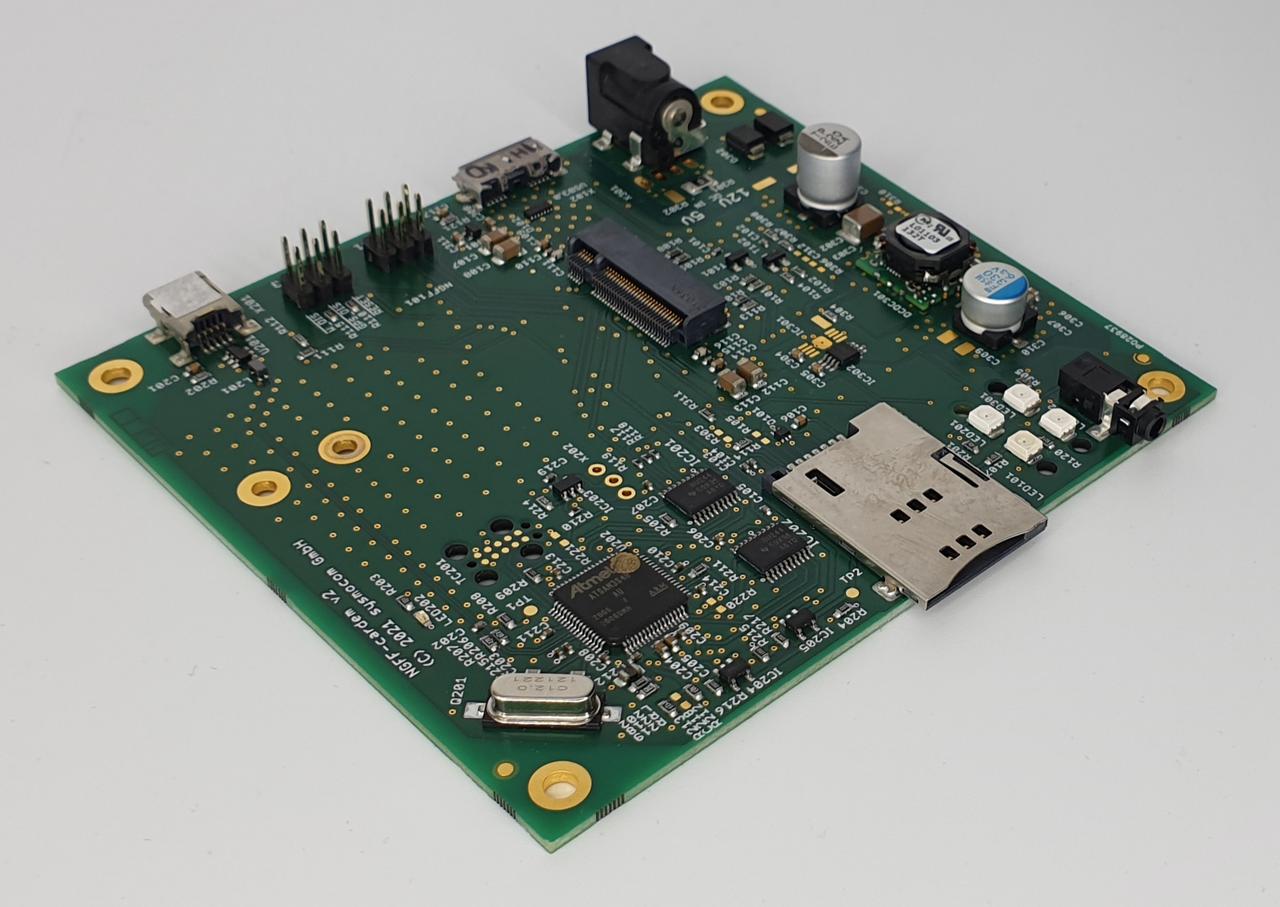 The ngff-cardem modem carrier board is a useful utility for evaluating any kind of cellular modem in the more and more popular M.2 form-factor.
M.2 form-factor modems are pretty commonly found for all cellular technologies, but particular with LTE-A and 5G modems. Contrary to their predecessor mPCIe, M.2 supports higher transmission speeds of USB 3.0 super-speed.
Key Features
The main features of the board can be described as follows:
on-board SAM3S controller suitable for operating SIMtrace2 tracing or cardem (remote SIM) firmware.

on-board switching power regulator generating the 3.3V supply voltage for the M.2 modem

SIM and Modem Power switchable by firmware

USB 2.0 high-speed and USB 3.0 super-speed signals exposed on USB 3.0 micro-B connector (microB-A cable included)

One 2FF (mini-SIM) slots for RUIM/CSIM/SIM/USIM.

M.2 PCM/I2S pins are exposed on a 2.54mm break-out header.

PERST, GPS_DISABLE and W_DISABLE can be configured via jumper

Power LED and Modem Status LED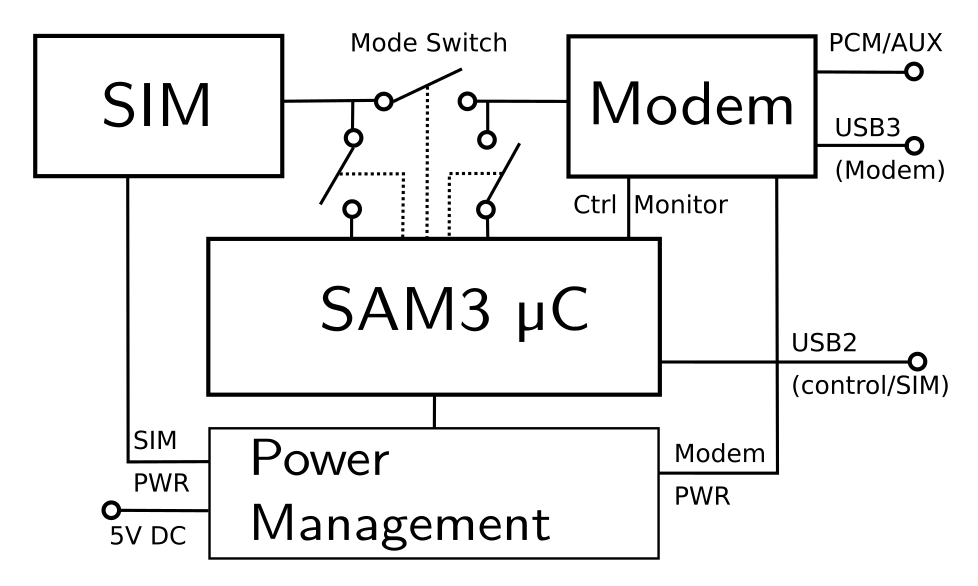 Compatibility
As the M.2 modem carrier adheres to the M.2 mechanical form factor and standardized pin-out, it should work with any 3042 or 3052 sized WWAN modem, irrespective of the supplier.
Open Source Hardware
The ngff-cardem was created as an OSHW (Open Source Hardware) design.
This means not only schematics are available, but also the full design files including PCB layout. Anyone may create derivative works under the terms of the Creative Commons Attribution Share-Alike (CC-BY-SA) license. For more information, see
Mechanical / Electrical specification
| | |
| --- | --- |
| Dimensions of PCB | 100 x 90 mm |
| Mounting | M3 Mounting Holes for spacers/stands |
| NGFF / m.2 Slot | 3042 form factor; B key |
| SIM/UICC slot | ETSI/3GPP 2FF form factor |
| USB port | USB3-micro-B (modem), USB-mini-B (SAM3S) |
| Debug facilities | Serial Console of SAM3S on 3.3V UART (2.5mm 3-pin jack); JTAG |
| LED | Power (green), Modem Status (yellow), VBUS present (green), SAM3S |
| Input Voltage | 5 V DC (typ) on 5.5/2.5mm barrel type, , current consumption as per modem |
Included Accessories
USB-Cables

Light guides, jumpers and mounts