News: New M.2 WWAN modem break-out board
More and more modern cellular modems are being released not in the classic miniPCIe form-factor, but in M.2 (NGFF). Particularly for LTE-Advanced and 5G/NR, this is a requirement as only M.2 has USB 3.0 and a PCIe lane for higher connection speeds to the host processor.
Following the success of sysmocom's miniPCIE WWAN break-out board, we have now released a M.2 WWAN modem break-out board. It can host any M.2 cellular modem and exposes not only the USB 3 super-speed signals, but also the PCIe lane. With the included cable and PCIe adapter, it can be connected to any PCIe x1 slot in a PC or embedded computing board.
To read more information about the M.2 WWAN modem breakout board, please visit the M.2 WWAN modem break-out board product page.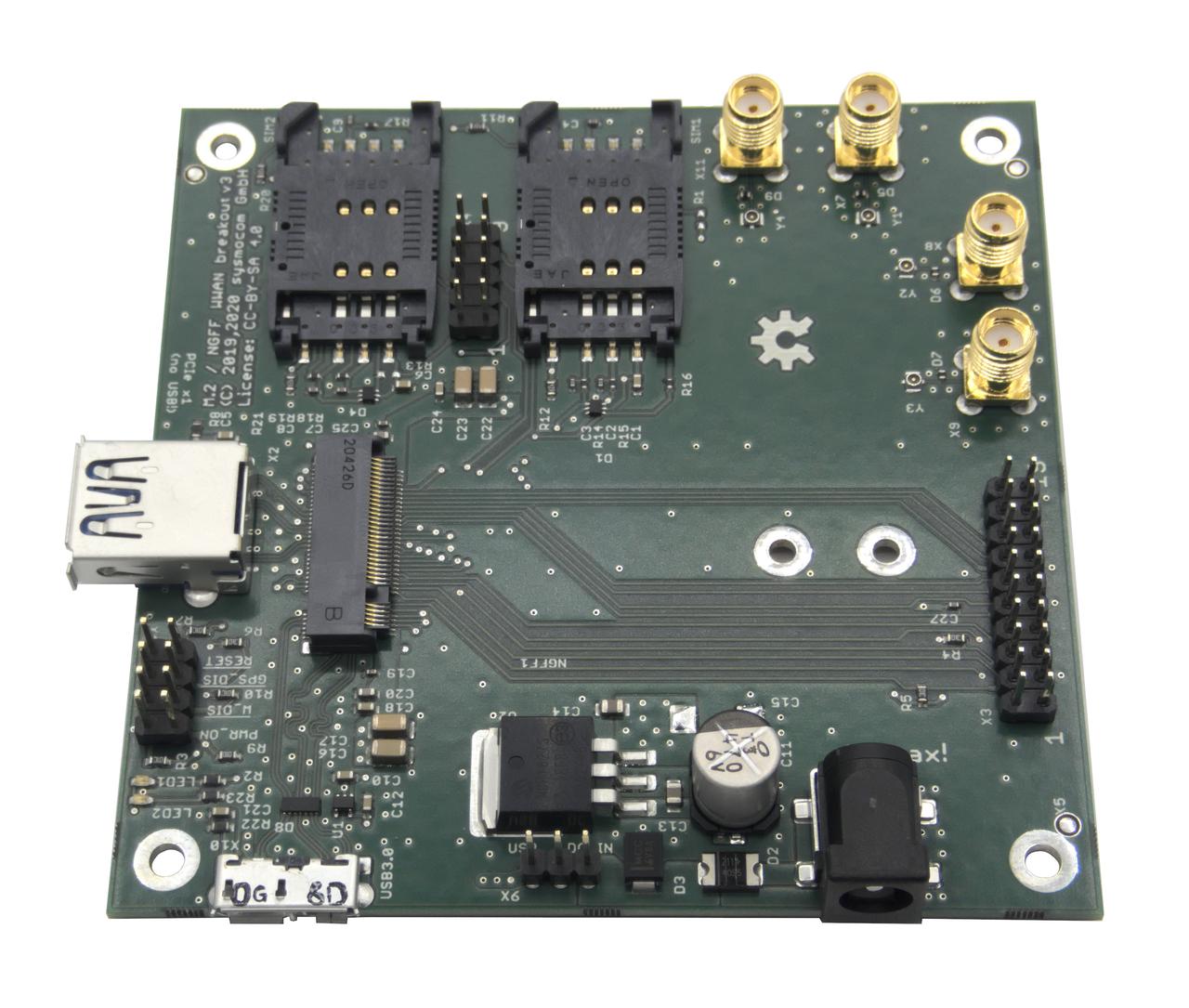 News: New sysmoOCTSIM product
The success of sysmocom's sysmoQMOD board made us think about a reliable, compact and economic solution to serve multiple SIM cards for sysmoQMOD or other targets that work with remote SIM cards
The sysmoOCTSIM is a carrier board for up to 8 SIM cards in 2FF (Mini-SIM) format.
sysmoOCTSIM can be combined with the sysmoQMOD (quad mPCIE modem with built-in remote SIM function) and the osmo-remsim software to build complete end-to-end remote SIM systems. This allows the alternating use of multiple SIMs with each of the modem by switching between those SIMs via software.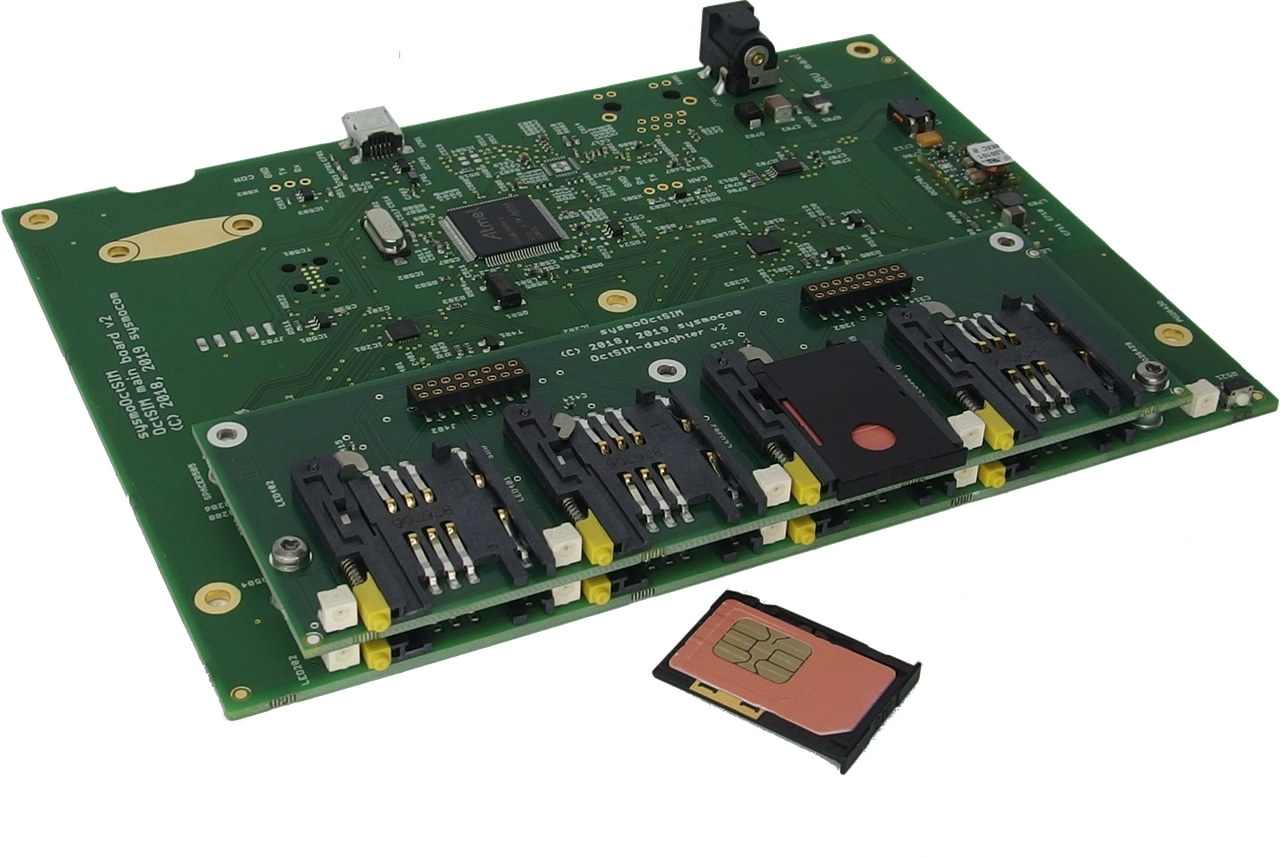 To get more information about the sysmoOCTSIM, please visit the sysmoOCTSIM product page
News: Osmocom CNI successfully integrated with Amarisoft eNodeB and EPC , interoperating with CSFB and SMS-over-SGs
sysmocom has successfully tested Circuit Switched Fallback (CSFB) and SMS-over-SGs interoperability of the Amarisoft eNodeB and EPC with the Osmocom CNI stack. CSFB and SMS-over-SGs support have been implemented in the Osmocom stack mainly by providing the SGs interface, which bridges the 4G MME to the 2G/3G MSC.
With CSFB and SMS-over-SGs it is now possible to operate 2/3/4G networks based on Amarisoft and Osmocom components. As both implementations have implemented SGs and CFSB based on 3GPP TS 29.118 and 3GPP TS 23.272, we are confident regarding interoperability with other CSFB components' vendors.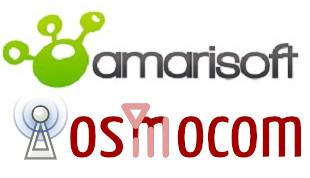 About sysmocom
sysmocom fills a gap in the telecommunications market for development, products and services. The existing equipment and service vendors are offering products by large companies to large companies. If you are a small start-up, local/regional MNO or MVNO, you will have found it incredibly difficult to satisfy your needs from the large Telco equipment vendors.
You don't have to have a big budget in order to roll your own GSM network. We have first-hand expertise in the right mixture of Open Source technologies like OpenBSC, OsmoSGSN and OpenGGSN, economic base station technology and off-the-shelf computer hardware to solve your problems.
Even if you are a large operator, we still may have something to offer to you. You are probably used to the fact that your equipment supplier tells you all kinds of things that are allegedly impossible, or require you to buy their next generation hardware even for a minor software feature change. If you have a specific request regarding analysis of your network, or interfacing equipment of different vendors: Talk to us. We will help you to find the best technical and economic solution for your problem, truly independent of any vendor bias.
Our services include
custom research and development in mobile communications networks and protocols, from RAN to core network
supplying equipment for small MNOs and MVNOs - from SIM cards over core network elements to the BSC, from picocells to small cells to macro-cells.
consulting and training services
security audits with specific focus on penetration testing of GSM protocols and interfaces
protocol tracers, analyzers and converters
development of back-haul protocol optimization
small GSM networks / network simulation for research, education, training, R&D and factory testing of mobile devices
load testing and roaming testing
circuit design and software/firmware development of M2M devices using GSM/GPRS/UMTS/LTE modem modules (Wavecom, Cinterion, Option, Simcom, u-blox, Quectel), GPS/GNSS receivers, etc.
systems for M2M device testing
receivers and simulators for various other radio technology like AIS and ADS-B
We're looking forward to hear from you!