In 2016, Osmocom gained initial 3.5G support. This means you can run your own small open source 3.5G cellular network for SMS, Voice and Data services. However, the project needs more contributors: Become an active member in the Osmocom development community and get your nano3G femtocell for free. We hereby issue a call for proposals to the general public. Let us know how you would help us improving the Osmocom project if you were to receive one of those free femtocells.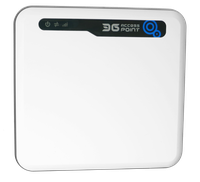 We will setup a dedicated community where all developers of the 3.5g acceleration project can share their experiences and will receive dedicated support of the Osmocom team. For this exciting project, sysmocom - one of the main drivers of the Osmocom project - will provide 50 nano3G femtocells for free, each with 5 SIM cards for an easy start. The call for proposals end is extended until 15th of February 2017. The selected developers will be announced on February 27.
Read the announcement.