(Downloads: Data Sheet, Manual)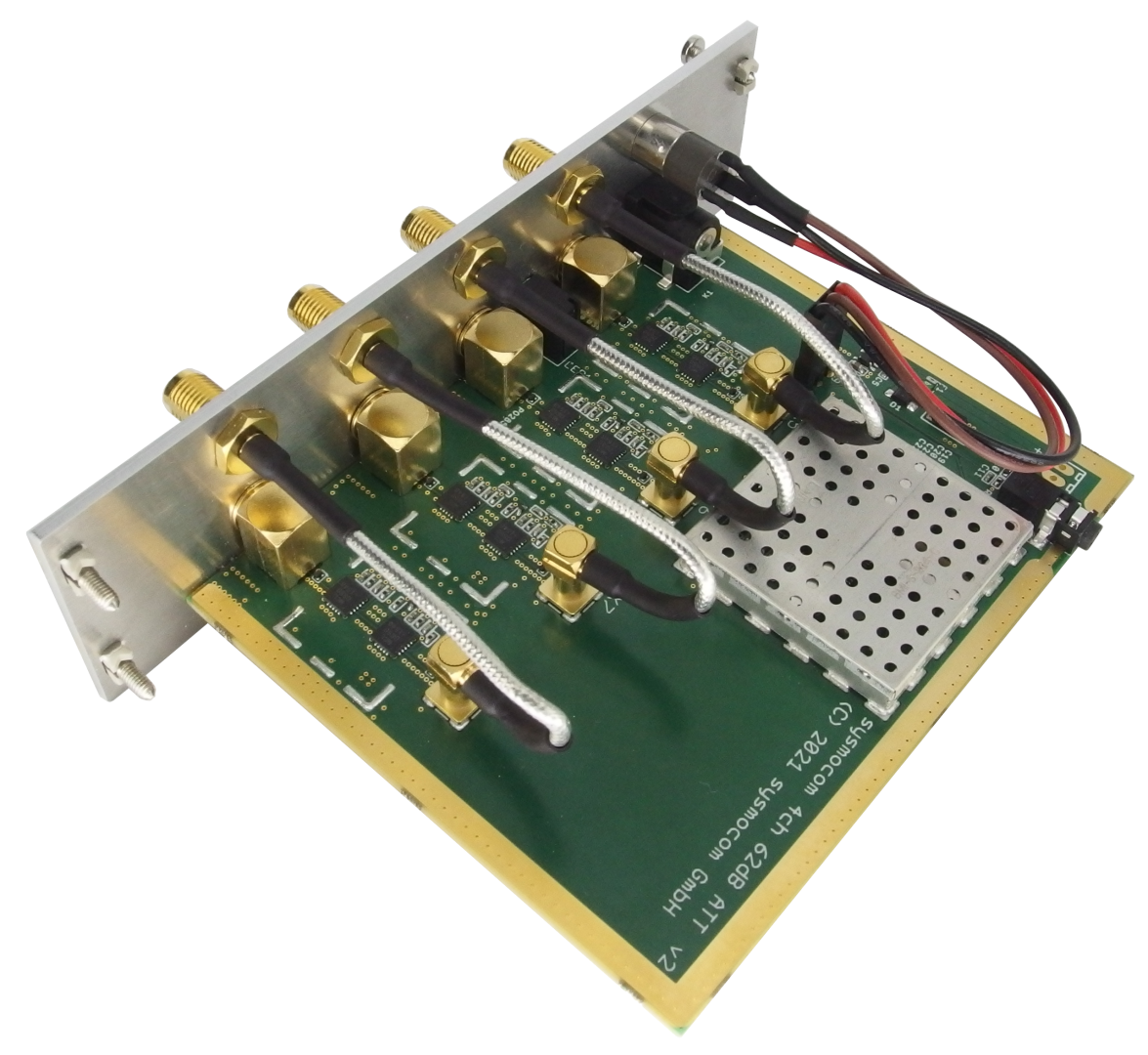 The sysmoRFDSATT family is a product family of digitally controlled / programmable RF step attenuators. The initial product within this family is the sysmoRFDSATT-4-62 with:
4 independent RF channels

0 .. 62 dB nominal attenuation per channel.
This kind of device can be very useful in any kind of laboratory or test setup where RF signal strength must be adjusted programmatically. A classic use case is e.g. the testing of power-based hand-over within lab setups of cellular radio network, such as GSM BTS, UMTS NodeB, LTE eNodeB or 5G gNodeB.
Form-Factors
The sysmoRFDSATT-4-62 is available in three variants:
PCBA only, for integration into custom projects

3U Component Carrier

Desktop Enclosure
Software Integration
The full firmware stack, from boot loader up to the application firmware is Open Source Software. This means any user can be modified to accommodate any specific requirements.
For example, the following modifications are easily possible:
support of the SCPI protocol for integration into existing lab software solutions

support of any application-specific control protocol

support of autonomous execution of entire scenarios, like ramping attenuation with certain slope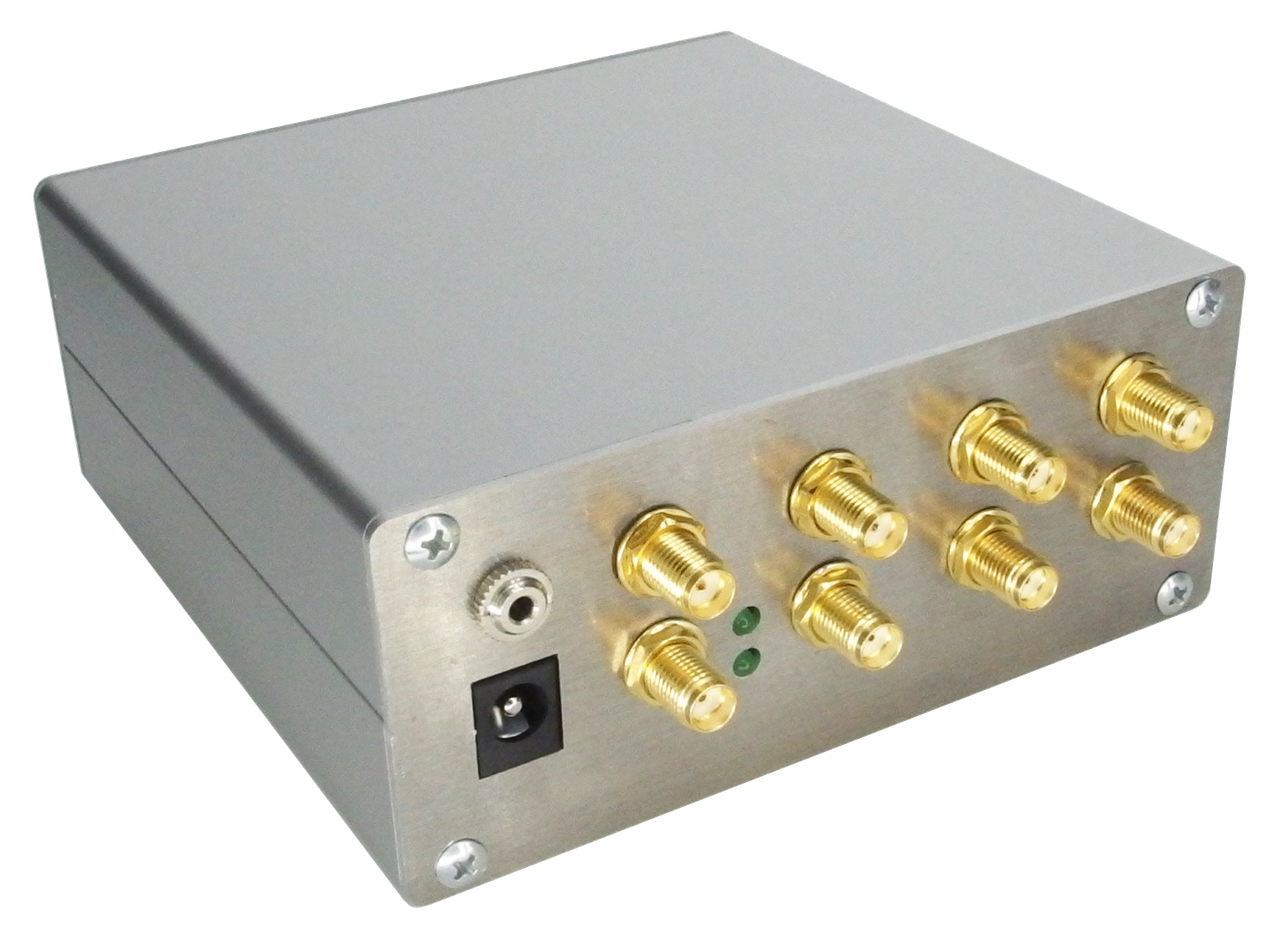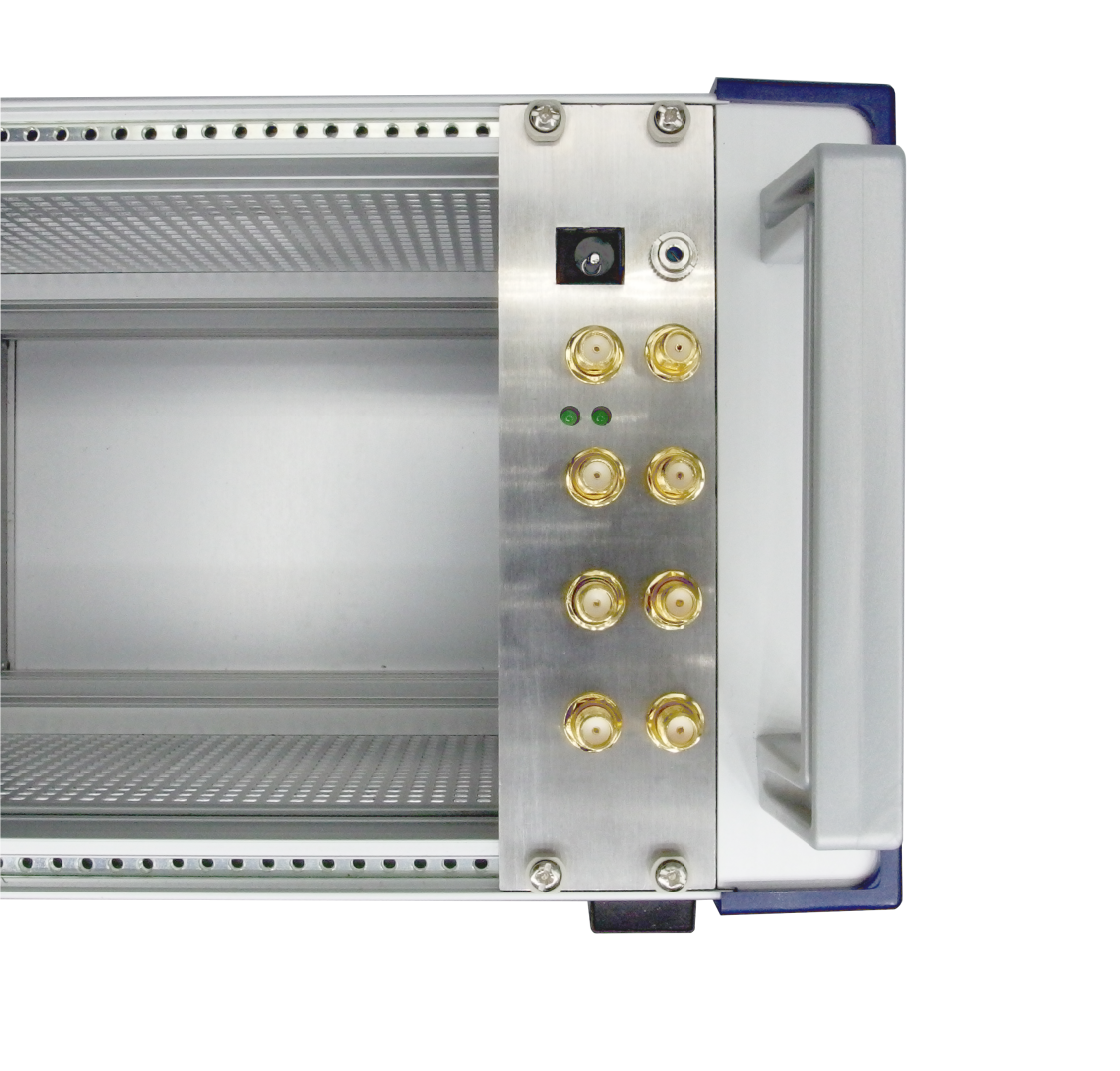 Technical Data
Mechanical / Electrical Specification
Desktop Enclosure

3U Component Carrier

Dimensions (W x H x D)

105 x 44 x 104 mm (excl. SMA) 105 x 44 x 113.5 mm (incl. SMA)

35.3 x 128.2 x 82.5 mm (excl. SMA) 35.3 x 128.2 x 92 mm (incl. SMA)

Mounting

None

7 HP wide 3U module IEC 60297-3-101

Maximum RF Power

+24 dBm >= 50MHz; +11 dBm >= 1 MHz

Absolute maximum RF power

+30 dBm

Attenuation Range (nominal)

0 .. 62 dB per channel; step size 1 dB

Insertion Loss (typical)

3.5 dB @ 1 GHz; 5.4 dB @ 2 GHz, 6 dB @ 3 GHz

UART Connector

3.3V UART on 2.5mm stereo jack, front-facing; 115200 bps

RF Connectors

SMA, female, bulkhead mount

Input Voltage

8 x SMA, female, front-facing
Software / Logical Specification
Firmware

OpenBLT bootloader

application firmware built on libopencm3 + librfn

UART Protocol / Interface

human-readable text commands on command line interface

Firmware Upgrade

field-upgradable over UART without any special adaptre
Block Diagram