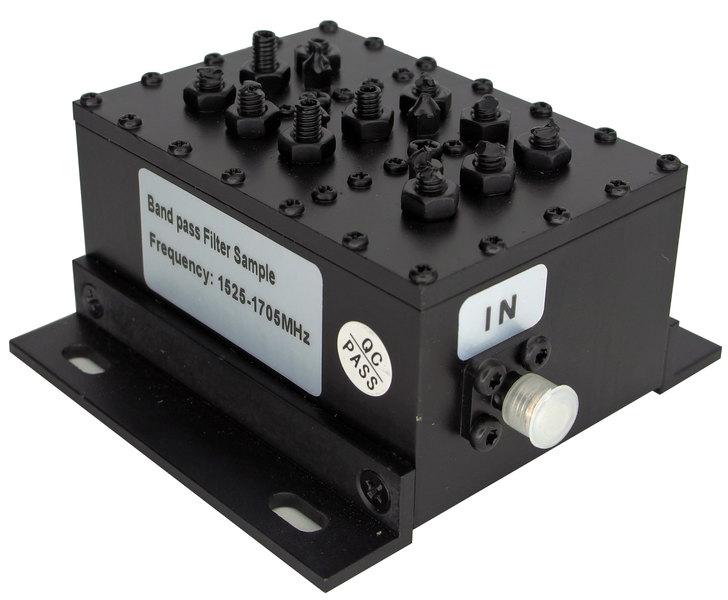 We offer a variety of cavity filters for common terrestrial and satellite bands. They can be used to improve receiver performance or filter transmit out-of-band emissions alike.
Cavity filters offer excellent performance compared to discrete filters built from electronic components or even SAW filters:
very low insertion loss (typically <= 1.0 dB), ensuring most of your intended signal actually passes through

very high attenuation of any frequencies outside the respective bands
sysmocom cavity filter models
The table below shows our standard models, most of which we typically keep in stock in low quantity. Non-stock parts require an average or 6-8 weeks of production lead time.
custom filter models
We are very happy to produce cavity filters per our customer request. Customization includes bands / frequency, connectors / RF performance parameters. Please reach out to sales@sysmocom.de with your requirements. We can produce custom duplexers in low quantities (absolute minimum 10 units), but not at MOQ-1. Thanks for your understanding.